The Digital Experience Transformation is a multi-year effort to integrate and simplify brokerage firms' digital interactions with FINRA, facilitating more efficient and effective compliance programs.
Our Microsoft Digital Employee Experience (MDEE) team builds and operates the systems that run Microsoft, and as such, we're leading the company's internal digital transformation. We're doing this by rethinking traditional IT and business operations, and by driving innovation and productivity for our 220,000-plus employees worldwide. Fueling Microsoft's digital transformation is improving our ability to empower our employees, engage our customers and partners, optimize our operations, and transform our products.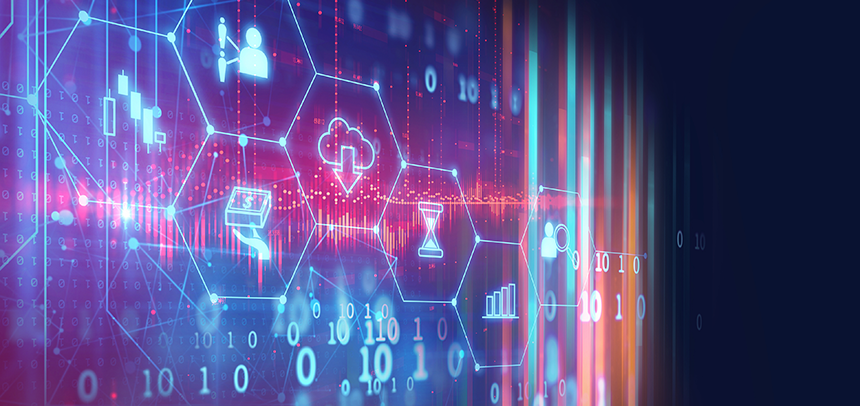 The need for digital transformation
The need for our digital transformation is evident the global pandemic has created challenges for every organization, from employee placement to supply chain management, to continued retail operations. The investments that Microsoft has made in digital transformation have helped us respond quickly and efficiently to the frequent changes brought by the COVID-19 pandemic.
Our continued digital transformation will enable Microsoft to further its mission of empowering every person and every organization on the planet to achieve more, and it starts right here at home, with MDEE. Every new challenge presents an opportunity to assess our role in the organization and how we can put Microsoft in an even better position to take on new challenges.
Disruptions have always been a catalyst for business transformation. To lead at the forefront, we're becoming more agile, efficient, and innovative. This means changing our systems and processes to support and quickly adapt to new products, services, business models, regulations, and anything else that comes our way.
Leading with vision and world-class execution
Leading with vision is the primary driver of our digital transformation. MDEE powers the company, and we are critical to both internal and external customers. To lead with vision, we need a clearly articulated view of where we want to take things and what we need to get there. Aligning our work to a larger vision of what we want to accomplish pushes us past day-to-day fire drills and comfortable routines to deliver something truly great for Microsoft.  Each one of our groups has a clear, targeted vision grounded in what our customers need and what we need as an organization. However, articulating the vision is not enough. An inspired and productive vision must accurately reflect what we actually do.
Vision is the foundation for the major decisions we make, not a document that we write once a year and put on a shelf. Building a strong connection between vision and work can be clarified by telling a story. The vision should create a narrative that informs our day-to-day decisions at every level. Each choice, no matter how granular, should connect itself and contribute to the broader vision. In turn, the vision inspires these choices, supporting aspirations for the business and energizing our employees. Telling the story this way makes us think carefully about how a piece of work fits into the broader vision—or if it doesn't. It also helps us define our work in a way that's consumable by our various stakeholder audiences, which is critical if we want them to support and partner with us. If we tell the story well, our stakeholders should be able to tell the story of how our work supports them to others.
Making hard choices
Being vision-led means making difficult and specific choices about where we will focus our efforts, and which work we will need to postpone or simply not do. We ruthlessly prioritize, focusing on what to stop investing in as much as what to invest in next. We set a high bar for quality, delivery, cost, and compliance. Our approach includes observing important guidelines for how we implement our vision and how that informs our operations. This includes:
Connecting outcomes to the vision and clearly prioritizing.
Placing user experiences at the center of our designs.
Building capability and depth within role-specific disciplines.
Investing in core platforms and systems to drive engineering productivity.
Using data and insights to continually assess and prioritize our approach, ensuring that we achieve our most important goals and that they align with our vision.
With this mindset and these guidelines for execution, we empower our employees to think strategically. We want them to continually have this question in their minds: What experience do customers have when interacting with Microsoft, and how can we make it better?
Establishing priorities that support our vision
As part of our Microsoft Digital Product Vision, we established and articulated critical priorities that framed our areas of work. We based the priorities on pain points that existed within MDEE and on best-in-class experiences across other organizations that we studied. The priorities continue to define and guide our work, and they act as an organizational tool for measuring our transformation's progress:
Cloud-centric architecture
Cloud-centric architecture is designed to deliver a consistently high level of service reliability. Our systems in the cloud are agile, resilient, cost-effective, and scalable, so we can be proactive and innovative. Microsoft Azure is at the core of our architecture. We use Azure to automate our processes, unify our tools, and improve our engineering productivity. This includes transitioning to a DevOps model using the out-of-the-box capabilities that Azure DevOps and Azure Pipelines offer. The DevOps model enables faster deployment of new capabilities that are more secure and compliant. Modern cloud-centric architecture is foundational to our digital transformation, and we're building integrated, reliable systems, instrumented for telemetry, to gather data and enable experimentation. Our investments include:
Transitioning from on-premises to cloud offerings to enable dynamic elastic computing, geo-redundancy, unified data strategy (Azure Data Lake), and flexible software-defined infrastructures.
Moving to cloud-centered IT operations, with provisioning, patching, monitoring, and backups for our cloud and on-premises environments utilizing Azure-based offerings.
Enabling continued company growth and improvement in our platform services while staying flat on the running cost of our services.
Developing deeper and richer insights into our service reliability, via standardization of monitoring solutions through Azure Application Insights, and standardization of incident-management tooling and automatic alerting. At the same time, we're increasingly modeling our critical business processes and helping ensure end-to-end integrity through the monitoring and alerting of complex processes spanning multiple systems.
Providing a powerful feedback loop to our product-group partners (such as those for Azure, Microsoft Dynamics 365, and Windows) to showcase Microsoft running on Microsoft. This results in an improved enterprise-customer experience, including running one of the largest SAP instances entirely on Azure and helping ensure that Azure is SAP-ready for our customers.
Secure enterprise
Security is a never-ending, holistic pursuit that requires the same level of innovation and improvement found in every facet of the tech industry. Cloud-based architecture and ubiquitous user access require an enterprise security strategy that embraces identity as the new perimeter and encompasses our entire digital footprint. Improved security, which we're seamlessly integrating into all parts of our digital transformation, is a component of every product we develop. Our strategy aligns around six core security pillars: device health, identity management, information protection, data and telemetry, risk management, and security assurance. Some of the specific areas in which we're investing include:
Using Zero Trust as a model to help protect our infrastructure through enforced device health, strong authentication, least-privileged access, and pervasive telemetry that verifies control effectiveness.
Eliminating passwords through strong multi-factor authentication.
Thwarting phishing attacks on our users by using Microsoft Office 365 safe filters and Safe links, phishing detection, and email-delivery prevention.
Making our Security Operations Center even more efficient and effective through automation and the orchestration of detection and response.
Data and intelligence
Data is the most critical asset that modern organizations possess. The exponential increases in data, sophisticated algorithms, and computational power are fueling modern organizations to make rapid advances in technology and business disruptions. Our data's value is directly proportional to the number of people within our organization who can find it, understand it, know they can trust it, and then connect it in new and meaningful ways for the deepest insights. We're turning disparate company data into cohesive insights and intelligent experiences, and we're investing in core areas including:
Creating a modern data foundation by aggregating clean, connected, and authoritative data that is cataloged and easily discoverable in a common location and any team can understand how to use it to create insights and intelligent experiences.
Developing AI and machine learning—not to replace human experts but augment and accelerate human decisions using trusted intelligent models built on the wealth of available data.
Using analytics services to understand user journeys, processes, behavior, and insights, which roll up to executive scorecards to measure our progress against strategic goals.
Customer centricity
Employees and customers belong at the center of our focus and need to feel that they're doing business with "One Microsoft" across all products and channels. Our ability to digitally transform hinges on a strong foundation of customer data. Achieving a holistic understanding allows us to provide customers with relevant and tailored offers and highly customized customer service by responding to their needs proactively. The complete technology solutions in the offers give customers the best value and a consistent experience. To achieve a security-enhanced and 360-degree understanding of our customers, online identity tenants need to be linked with sales accounts, purchase accounts and agreements, billing accounts, and third-party organizational-reference data. Our investments include:
Developing customer health analytics and recommendation engines, using a clean directory and historical customer actions and interactions, to better understand and predict our customers' needs and how we can add value with our offerings.
Publishing a shared, authoritative, and clean directory of organizational data and providing the tools and processes to maintain its accuracy and completeness.
Augmenting the organizational data that Microsoft holds by identifying and managing the relationships for any organization, enables a more holistic understanding of who the customer is and how we can better serve them.
Productive enterprise
Microsoft employees are at the heart of our mission to enable and support our customers and partners to achieve more. We empower our employees to be their most creative and productive in how they work and collaborate across physical and digital environments. We use Microsoft products and services underpinned with Microsoft 365, AI, and machine learning to deliver connected, accessible, interactive, and individualized experiences for our employees. Our specific investments include:
Supporting a broad selection of devices, providing a quick and easy setup, and ensuring the devices are always up to date. We provide secure and seamless access to work-related apps, sites, services, documents, and data.
Developing enterprise search and task-automation capabilities that use Microsoft Search and integrated digital assistants. We're providing our employees with a coherent and reliable enterprise-search experience and delivering automated micro-task capability to further enhance productivity.
Enabling team productivity by using Microsoft Teams and Office 365 as the backbone, fostering increased engagement, and accelerating decision-making across devices and locations.
Creating a modern workplace where our employees have integrated digital and physical experiences for finding meeting spaces, indoor wayfinding, transportation, parking, and other workplace services.
Providing a customizable web and mobile employee experience focused on what's important to the individual, delivering personalized access to workplace services, and making it easier to quickly complete common tasks.
Turning vision into a practical reality
Our priorities describe what we do, but how we'll do it is just as important. We've made significant changes to the way we work to enable transformation. These changes allow us to take more ownership of our work, run more efficiently and effectively, and build in a way that's durable over time. With a model for transformation, we can move away from decisions and directions based on team budget availability and move toward the delivery of clear and prioritized business outcomes. We measure our collective success by directly applying this model to our business and not by pure delivery of features. We prioritize as an organization based on where our vision directs us rather than at the local budget level. The practical goal of our vision-led product mindset is to discover the most effective and efficient solutions that will have the greatest impact on the transformational focus areas that make our vision a reality.
Transformed operating model
With an operating model for transformation, we can move away from decisions and directions based on team budgets and move toward the delivery of clear and prioritized business outcomes. Through this model, we're empowering our business groups and employees by giving them autonomy and decision-making capabilities. Each business group maintains its own vision and has the freedom to prioritize its work based on that vision. However, this work still needs to align with the overarching MDEE vision and is assessed twice a year during a central review. This ensures that work is correctly prioritized and funded across the entire organization. Examples of our transformed operating model include:
Centralizing funding and prioritization: We've moved away from a decentralized, department-focused funding model and toward a centralized model where MDEE owns the budget. In the past, our business groups, such as Finance and Marketing, drove funding and projects. Now, we can use our priorities to fund work based on our vision.
Insourcing core systems and engineering: We're managing the systems most critical to our organization's success with trained, full-time employees. Historically, we outsourced much of this work. However, we're bringing it back under the control of our employees and retaining intellectual property. We want our people behind the design, development, and operation of our most-important internal products.
Focusing metrics on business outcomes: Our metrics reflect the business outcomes to which we're driving as opposed to traditional IT operating metrics. To transform successfully, alignment with our vision and contribution to the organization's success take top priority. Therefore, how we measure success is based on business outcomes and not on arbitrary metrics.
Product-based approach to our business
To enable world-class execution of the services we build and run, we're taking a product-based approach to our processes. We want to focus on developing solutions that contribute to our vision, and we want to use agile development methods and product-focused management in our development. Taking a product-based approach to our business means:
Creating a vision and business-driven agenda: We ensure that anything in which we invest resources aligns to our vision. We're asking our internal teams to always have the best interest of Microsoft in mind. If it doesn't align with our vision, it should be questioned—regardless of who's doing the questioning. We want to produce the best products for our internal and external customers.
Focusing on skill development and a DevOps structure: A DevOps structure extends the management lifecycle for developers beyond version release. With the DevOps approach, the people on our team in MDEE who build solutions are responsible for the operation, fixes, troubleshooting and ownership over each line of code they write. A DevOps approach and agile methodology focus our employees on a solution's success both during its development and after it's in use. This leads to a more fluid evolution of product features and a focus on functionality rather than on feature addition.
Shifting to product management: We manage products rather than projects. Product management keeps our teams focused on the success of the product rather than the completion of a project. Our product managers are involved in the entire process, from managing relationships with stakeholders to understanding the technical foundations of their products. Product management builds on the DevOps structure to help ensure that teams who develop a solution feel invested in the ongoing success of that solution and not just on the release of the latest version.
Modern engineering and design practices across all processes
Modern engineering focuses on providing a common set of tools and automation that delivers code and new functionality to our employees by enabling continuous integration and delivery practices. We prioritize the most effective outcomes for the business, delivering against a ranked backlog. We add telemetry to monitor customer usage patterns, which provides insights into the health of our services and customer experiences. We want to remove functional silos in our organization and increase the ways in which our infrastructure, apps, and services connect and integrate. Behind all this, we have a unified set of standards that protect and enable our employees. We engineer for the future by:
Establishing a coherent design system: We're creating a consistent, coherent, and seamless experience for our employees and customers across all our products and solutions. This means establishing priorities and standards for design and the user experience and creating an internal catalog of shared principles and guidelines to keep our entire organization in sync. Historically, we've developed in siloes, which led to varying user experiences and a cacophony of different tools. Now, we're reviewing work in aggregate and scrutinizing experiences to drive user productivity.
Creating integrated and connected services: Our move to the cloud increases the overall agility of the development process and accelerates value delivery to the company. We've achieved this by re-envisioning our portfolio into a microservice architecture that promotes code reuse and enables cross-service dependencies through APIs. This further enables the delivery of a seamless and integrated experience that brings data and tools together, providing users with intuitive experiences and new insights.
Building privacy, security, and accessibility standards into our workflow: We integrate tools that support our engineers in building improved privacy, security, and accessibility into our solutions. Without these standards and automated policies, we'd have to rework and clean up as situations change. This is more costly and impacts our velocity of releases to users. Creating standards that we apply organization-wide, and from the beginning, creates an environment of trust in our engineering practices. Our innovations in this area ensure that our solutions also benefit our customers as these solutions are integrated into our commercial products.
Using a customer-zero feedback cycle
In MDEE, we have a unique opportunity to help our customers through their own transformations by sharing our best practices and lessons learned. As early adopters of Microsoft solutions, we provide feedback to our product-development teams and we co-develop solutions with them, which ultimately improves the products that we, and our customers, use to transform. Many of our product enhancements begin as internal solutions to business problems at Microsoft and then evolve within the feedback cycle, and then are incorporated into a final product. A key part of being customer zero is that we provide advice, guidance, and reference materials to customers based on our transformation blueprint and early adopter experience.
Almost every company in the world, including Microsoft, finds itself at a point unlike any other since the industrial revolution. The old IT model hinders the ability to remain relevant in an ever-changing marketplace, and companies must transform to maintain their competitive positioning. At Microsoft, we've rallied around transformation and are well underway. We've set ambitious goals, and we're reshaping what we value and how we work. At our core, we're vision-led and adopting the expectation for world-class execution. The combination of external and internal change presents a significant challenge but, more importantly, it offers a substantial opportunity for us to become more agile and respond more quickly. As a result, we're in a better position to empower our employees, engage our customers and partners, optimize our operations, and transform our products.
Transformation does not have a finish line it's a journey. As we progress through our transformation, we'll make mistakes and adjust our strategy accordingly, but we'll also continue to move forward. We will share our transformation journey with our customers with the hope that our experiences can inspire, advise, and assist them through their own transformations.