Microsoft filled out its Dynamics 365 CRM/ERP line-up with a plenty of new modules and tools as part of its latest Dynamics edition. They added a host of groundbreaking features to its recently introduced Dynamics 365 that's intended predominantly at small and the mid-size business customers. Microsoft also added a new SKU to its Sales unit, which is known as Dynamics 365 for Sales Professional, this module is rewarded as one of the most streamlined editions of its existing Sales application.
However, the most revolutionary addition to Dynamics 365 remains the integration of the ERP solution (Dynamics AX). Microsoft Dynamics, which is the ERP solution offered by Microsoft is now collaborated with the Dynamics CRM. The AX is now is known as Microsoft Dynamics 365 Finance and Operations and offers much more functionalities than the old versions. Also, the software is known to be a great platform for different teams in a company to work together.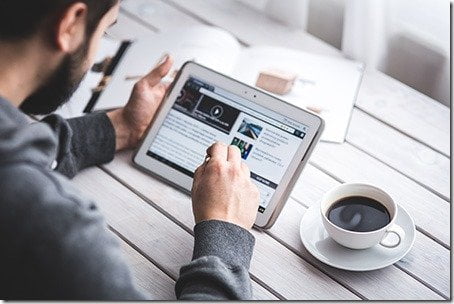 As we know that every company requires a fantastic CRM solution to initiate customer interest, and to maintain healthy bonds with the customers and clients. At the same time organizations also need a solution that not only offers them a platform to converse with the customer, but to store the interactions, and to generate necessary reports as well. Dynamics CRM offers exactly what a business needs! The highly advanced CRM section contains all the right attributes to not only maintain good customer interactions but to also dig deep into the customer's interaction history. Plus, the customer service leads can also churn out necessary reports and numbers required to track and enhance the performance of the customer support team.
This was about the CRM, but Dynamics 365 has got superbly developed sales and marketing sections as well. These sections are perfect for the sales and marketing professionals to not only attract more customers, but to also convert those leads in less time. Email marketing campaign creation, social media campaign management, lead scoring etc. are some of the key features offered by the Sales and Marketing section of the Dynamics 365.
When it comes to the Enterprise Resource Planning solution of Microsoft, the Dynamics AX, it has been doing well in the market since a long time. And, now its integration with the CRM has even made the chances of adopting Dynamics AX much stronger.
Any company is more or less well acquainted with their business's expenditures, income, inventory and other assets. Dynamics AX makes the task of financial management a lot easier as it allows the organization to you keep an eye on the expenses, budgets, make forecasts, plus it also provides a plenty of other features like the bookkeeping function.
The inventory manager enables the organization to track the complete supply chain. It basically helps the employees to get a complete understanding of the current inventory at present. Also, Dynamics AX generalizes the trend data to forecast when the company will require more of a particular item. It has a feature that even lets you known when it's the time to order something. This ties into a buying app so that the company can be sure that they are fulfilling the budget requirements while ordering new stock. At the same time it all the Invoices and orders are recorded and well arranged, so that any user can pull out any required detail whenever needed. Also, additional like labor, equipment, leases, are also factored in in the system as well. This implies that the Dynamics 365 Finance and Operations has everything right to enable a company manage their day to day operations with ease!
Conclusion
As per the recent Microsoft Dynamics Company researches, it is observed that firms which excel at lead nurturing produce more than 50% sales-ready leads and that too at 33% reduced budget. As no sales executive can sacrifice the quantity of time required for communication with solid leads, the CRM software should contain all the required functions which help to nurture leads. And, when it comes to managing the operations inside the company, than a good ERP plays a major role. A decent ERP solution not only helps to enhance the productivity of the workforce but allows the organization to streamline their regular operations too. This in turn leads to better business results. Therefore, we can easily say that Microsoft has taken a great step by integrating the Dynamics AX with the Dynamics CRM. Now, businesses will be able to use a similar kind of interface to manage both their internal as well as external operations.
Interested in learning how Microsoft Dynamics 365 can help you? Contact our team of ERP experts at Routeget Technologies to learn more and be sure to follow us on Twitter, like us on Facebook or connect with us on LinkedIn.
Routeget Technologies is a global provider of the Microsoft Dynamics ERP solution for mid-to-large and enterprise corporations. We specialize in the manufacturing, distribution, and retail industries, and vertically focused on consumer packaged goods (textiles, apparel, footwear, and furniture).  Be sure to visit us at www.routeget.com for more information.